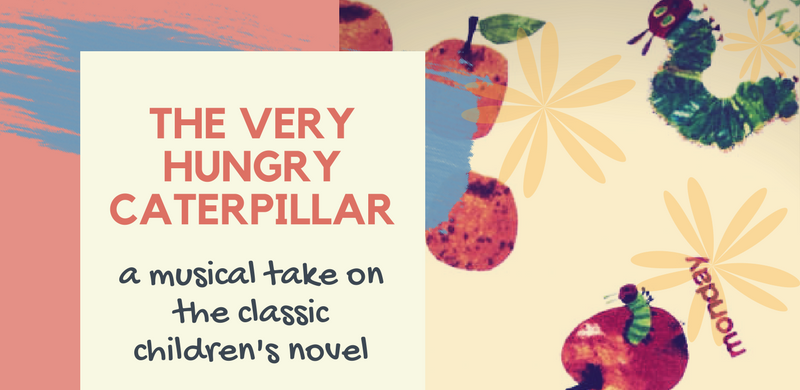 The Very Hungry Caterpillar
As spring approaches (supposedly) I like to incorporate the changing of the seasons into my music lessons. Young learners are fascinated by nature and science, and one of the most fascinating things is, in my opinion, the caterpillar's metamorphosis. Using the 1969 Eric Carle classic, The Very Hungry Caterpillar, we explore the science behind these amazing animals through music.


     When I was in first grade we raised butterflies, and I'm still amazed by these animals. Especially the Monarch's migration from Canada to Mexico (did you know this takes 4 generations of butterflies to complete?) You students will be amazed too at this marvel, but in fact their part of a group called Holometabola and the process, of a multiple lives in a single life, is actually quite common among insects: think cicadas, bees, and ants. Still this fun and engaging spring lesson had my students riveted, singing, and learning all at the same time.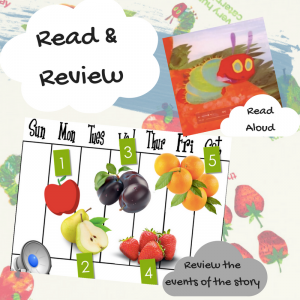 I'm Hungry is a super silly song that repeats endlessly until the sing(ers) are no longer hungry! Before I even introduce the topic of our lesson I like to get the students singing this song. We'll watch the video 2 or 3 times and then I like to play it on the guitar as we all sing along. I find they're more engaged when I use real instrumentation, plus we can speed up or slow down the tempo at will.
     Next, I actually introduce the topic and activate prior knowledge about caterpillars. I'm always impressed with what my young learners already know. Science words like chrysalis get thrown around just as much as the simple facts like "they eat leaves." We'll read through the short text, and I usually have students chime in and help, especially during the choral parts of the books. (…and he was STILL hungry!) After that we review what he ate and on which days.
    We turn this information into a song. Using the tune of the classic song, Today is Monday; I simply changed the words to be about the hungry caterpillar's gluttonous binge. With an easy to follow graphic, that incorporates a day of the week organizer and pictures of fruit, plus an instrumental version of the song, my students learn the words quickly. Its such a great song since it reinforces basic early learner skills like the days of the week, as well as recalling the foods and events from the story, plus they are practicing their listening and singing with their 'musical ear'.
     Finally I end the lesson with a PBS Science video on these charming (and sometimes gross) individuals. It goes through the life cycle from egg to butterfly with a special focus on the caterpillar stage. Be prepared for a lot of "eeeewwwws" as it sheds its skin, including its face! In the end it emerges as a beautiful new butterfly and your learners emerge with their lives a little richer.