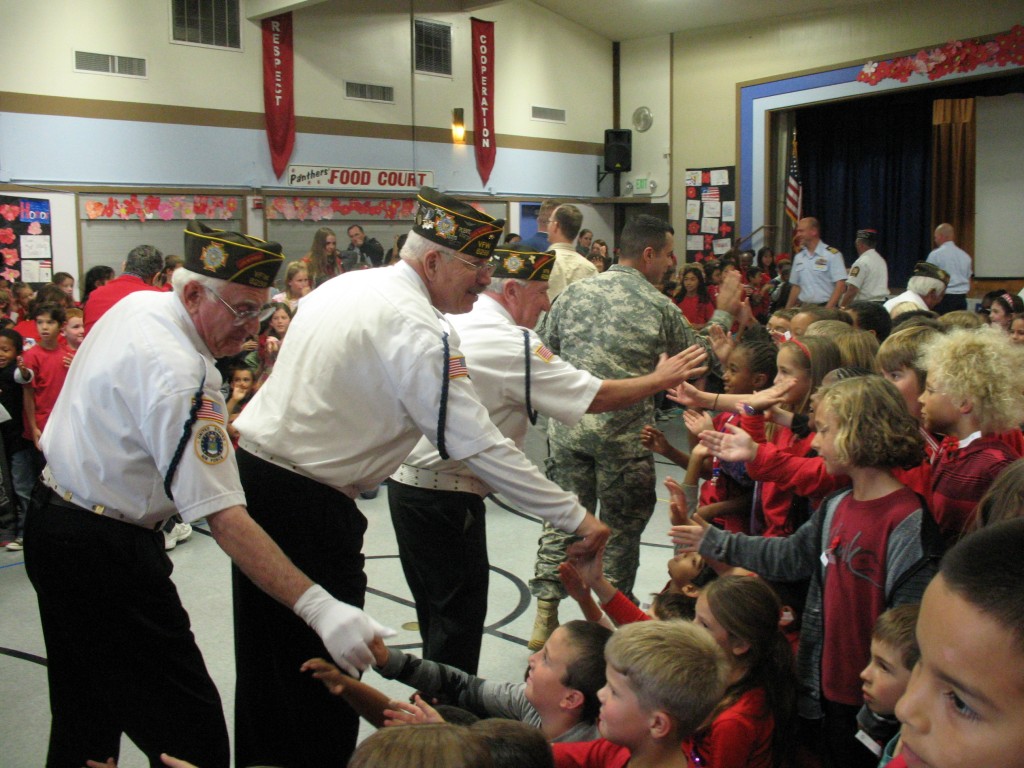 Happy Veteran's Day
November 11th this year is Veteran's Day. Our school is honor it as a holiday and we have no classes, but in the days leading up to the holiday we spent some time talking about just what it meant. 

What is Veteran's Day?
   I don't have to teacher about Veteran's Day. It's not the in the curriculum and taking on planning a lesson around is completely voluntary. However, I felt compelled to and specifically chose my younger grades for this lesson. The older students will get to discuss wars, and soldiers, and veterans in their social studies or civics course, but there's nothing like that in the younger grades' content. 
    It's surprisingly easy to discuss it with your students. I was worried about explaining what a veteran was, but just describing them as a solider who isn't in the army any more, was enough. I did say that sometimes they get hurt and people need to help take care of them and I use the side above to generate discussion. I'll jot dot all the ideas they come up with, which are usually very kind and/or hilarious. (Slides in their house so they don't have to use stairs) Then I remind students the reason we're having a holiday is just that, so we can honor and help take care of these "veterans."
Let's Sing!
The song is simple enough that even my kindergarteners were able to learn it in one period. It's to the tune of "I'm a Little Teapot" so you can use an instrumental version (here), sing acapella, or play your own instrument like I did! To keep them engaged I usually will them know that I plan on recording it and I try and play it back for them at the end of class. If you have a smart phone this is super easy. Just record them in the normal camera app, and then either email it to yourself, or (if its too large) upload it to drive. At worst, you can just plug your phone into the speakers for some audio. Kids love seeing and hearing themselves, so not only is it a huge motivator, but I think it makes the lesson and the music were learning more real. Obviously I use it in music, but it could be great in social studies as well. Honestly, in an elementary classroom you could really teach a lesson like this at any point in the day, from morning message to even a brain break (add in some movements!) I think its important to do lessons like these in order to tie-in the real world to students' education. This way, November 11th will be more than just a day off of school.