4
Winter Concert: A new approach to old ideas
     With another year in the books I wanted to take a look at what I felt was one of the most successful Winter Concert / Holidays Shows I've ever put together. A thematic show is something that a lot of music teachers struggle with, since there are only so many options year after year. Yet, by incorporating the classic children's text "The Snowy Day" I felt this managed to circumvent tired and overused ideas while still being bot seasonal and educational.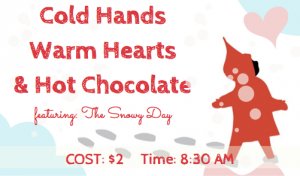 Making Winter New:
      Every year it's the same hurdle, the winter concert (or holiday show depending on your school). What are we going to sing, what will it be about, how will we decorate the gym, etc. All of these questions become much easier to answer when you have a central theme. However there are only so many secular winter based themes. In the past even I've done the typical "Winter Wonderland" and "Christmas around the World" but I'm always trying to keep the concert new and fresh to keep interest and excitement high for both students and parents (and me!) I really felt like I hit on something big this year with the theme "The Snowy Day." Simply by incorporating Ezra Jack Keats classic 1962 children's book, I felt that I was able to re-invent the entire show into a "novel" new experience.
      The book allowed me to have incredible literacy tie-ins in my classes leading up to the concert, and provided opportunities for the classroom teachers to be involved. I love when what happens in music and art seeps into the regular classroom and this friendly and accessible text made that possible. It also made the show the more interactive and purposeful by progressing through the events of the story with each additional song. On Ezra Jack Keats website there is an amazing digital story book that is available for free. Lastly, the text gave me some much needed direction when it came to song selection. I was able to look at the events in the story and think "OK, we'll need a song for the snowball fight, we'll need a song for when the snow melts, etc." I was surprised how quickly and effortlessly everything came together once I had a central theme, and by using a children's text it also helped make that theme meaningful. I wanted to share this success as well as the resources I used to help make it possible.
Resources:
First off, the most obvious resource is the text itself. You should have several copies of this 1962 Caldecott winner floating around your school but if not, your local library will have multiple copies and you can pick up a copy for yourself cheaply as well.
Another great resource which I used not only in my classroom but on the day of the show was the official digital story book available on Ezra Jack Keats website. This animated rendition add so many charming extras, from sounds, to music, and even little movements. It makes the story really come alive, and also allows anyone with a computer to access even outside of school.
Additionally a resource which I used often was Amazon's new rendition made just last year. It expands on the original story and includes many famous voice actors and even an original song by Boyz II Men. If you have a Prime account its free, if not you can rent it/buy it as needed.
I also think it is important to know the history behind Keats book. First off, it won the Caldecott Medal, which recognizes the "most distinguished American picture book for children" from the previous year. Keats won this prestigious award, perhaps in part because his book was the first-ever full color text to feature an African-American protagonist.
Song Selections:
Introductions
Part I of Digital Storybook (1)
Part II of Digital Storybook (1)
Part III of Digital Storybook (1)
Part IV of Digital Storybook (1)
Wrap up & Finale