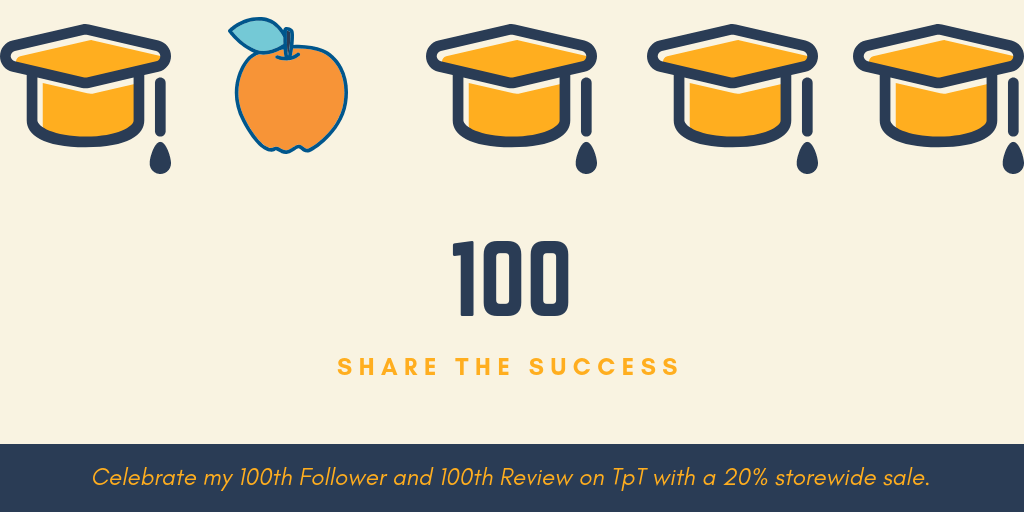 Keepin' it 100
In honor of having both my 100th follower and 100th review on Teacher's Pay Teachers I'm making everything 20% off (the highest discount) for the entire weekend. 

Share the Success
   In terms of TpT sellers, 100 might be a pretty small milestone for some, but it's still a milestone regardless, and one that I want to celebrate. I feel really lucky that even 100 people have taking the time to look at the lessons, ideas, and materials that I've created and use them in their classroom. I love creating curriculum, projects, and activities that connect the students to the world around them. I see the classroom as a safe space to experiment, a safe space to try (and fail), and a safe space to explore the world around you. I don't mean for just the students either, but the teachers in those rooms as well. 
   As a music teacher I'm lucky that I'm not beholden to standardized tests, I'm also privileged to be in a school that wants innovation and personalization in lessons. I'm supported by my teaching peers and by my administration as well. Because of all this I have my "safe space" to develop and I'm glad that there are at least 100 people who look at the work I've done as say, I want to do that too. Thank you to everyone who has looked at my lessons, read my blog, left me feedback, or supported me teaching in any way. 
-Frank
A Sound Mind Store: https://www.teacherspayteachers.com/Store/A-Sound-Mind

FREE Lessons : https://www.teacherspayteachers.com/Store/A-Sound-Mind/Price-Range/Free