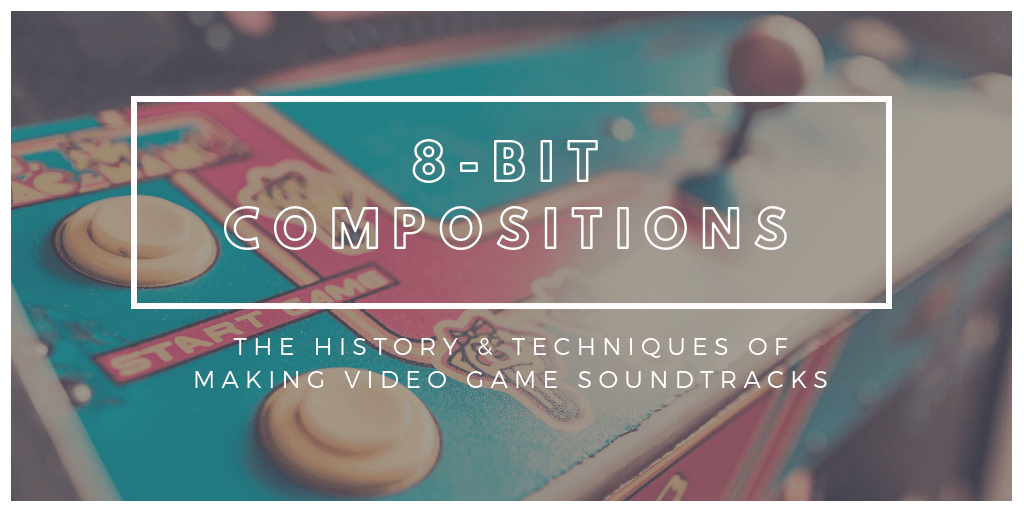 4
8-bit Music: Original Compositions
We take a look at the history of video game music and how it was made. There is a surprisingly robust history around this topic, spanning from it's origins to its influence on popular music today. The limitations of the early hardware meant it had to be composed in 3 or 4 tracks making it a wonderful introduction to the world of multitrack composing. With the wonderfully free site BeepBox.co our students create their own songs to a real or fictional game. 

Easy Engagement
This has been probably the easiest unit I have ever taught when it came to student engagement and buy-in. I started with a class poll asking student to name one video game they played. That's all it took. With the organically gathered selection of popular games I asked students who could hum or whistle a song from one of their favorite games on the screen. Even when I incentivized it, pretty much no one could. Is it because they don't know any song? No, of course not. Try playing a few popular theme songs (Call of Duty, Fortnite, Smash Bros) and someone will know it immediately. So if they know it why can't they hum it? Now try playing a Mario theme, and most will sing along. I explain that the difference is that new song are composed for and performed by orchestras, they have many instruments, players, and voices, and you can't expect to replicate that by humming. "Old school" games on the other hand, use just maybe one or two melodies and it's easy for your brain to understand and reproduce that.
I spliced together some clips on found on the web and created this short but informative video to introduce the project. I pushed it out via Google Classroom, and had a flipped lesson where they worked on their one filling out a short work sheet, but feel free to watch it whole class and have a discussion.
Composing our own.
From there we moved on a super powerful, yet easy to use site entitled Beep Box. It looks intimidating at first and perhaps unwieldy but I was amazing at how quickly my student picked it up, even teaching me a few tricks. I had students look and listen to some examples of the site, gave them the briefest of tutorials and really just let them explore. I broke the production of their song up into two distinct stages. The first stage asked students to create a melody using just voices one and two (blue and yellow tracks) the second stage had them using voices three and four (red and grey) to add the bass and drums respectively. During this time I noticed a lot of organic sharing happening, student were so eager to show off what they had made. This told me that a) they felt really good about it and were confident, but also b) they were seeking feedback because they were serious about their work. During this time I organize my classroom more as a 'music workshop' than a traditional set up. Students are allowed to move around, talk, sit where they work best. If two students wanted to collaborate thats fine by me – your role is merely to circulate the room, making sure students are on task, and to offer support when needed.
Final Product:Our Own Games
I scoured the web to find an easy game creator (like Gamestar Mechanic) that would allow my students to upload their own .mp3s but alas I came up short, if you know of any resources please let me know. I don't want it to become a game design unit, but rather have the focus stay on the music, so anything more than drag and drop creations would probably be too much. So what did we do instead?
Students listened to their song and used their imagination to think about what kind of game it would be. Did it sound relaxing or was it energetic and intense? Was it happy or scary? We thought of a fictional game (or real for the stubborn) gave it a title and a few descriptors. Then wrote a few sentences about our games, and use that to design an ad or a cover of our game. I use these worksheets ( 8 bit planning sheet 1) ( 8 bit planning sheet 2) to help facilitate the process. Once students were done, they turned into their original songs via Google Classroom and printed them QR Code. If you have older students who know how to do this you can just have them create their own codes directly. Creating a QR Code is easy, and it lets anyone with a smart phone merely take a picture and open the students music instantly. This was once their game posters are displayed they become functional works are art. An instillation that allows the audience to not only see the game but listen to how it sounds. Here are some of my favorite example below.
Listen for yourself!
Diggin' in the Carts
If your students are still craving more content or you need an advanced extension Redbull Music has a great series entitled "Diggin' in the Carts" There is a video version and a podcast version, but both aren't school appropriate due to mild language. So I dug through them myself and spliced together a short kid-friendly 10 minute version. It takes a look at the most influential old school games of all time, and explores their impact on popular music. The story is told through authentic audio and interviews with contemporary musicians. If this is something you or your students are interested the series is a must! Here is my Diggin' in the Carts – 10 minute abridged version.
If you're intersted in teaching this unit, you can find all my lesson materials here: https://www.teacherspayteachers.com/Product/Video-Game-Music-History-Mood-Composition-6259541